Come and meet us in Rully
We welcome you to our estate, in the very heart of Rully.
Please make an appointment prior to your visit in order to ensure our availability.
We do our utmost to ensure tasting accessibility for disabled persons.
Should this involve you, please do not hesitate to let us know in advance in order to work out a tailored solution together.

Closed on Sundays and public holidays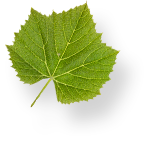 Domaine Ninot
Le Meix Guillaume
2, rue de Chagny
71150 Rully - France