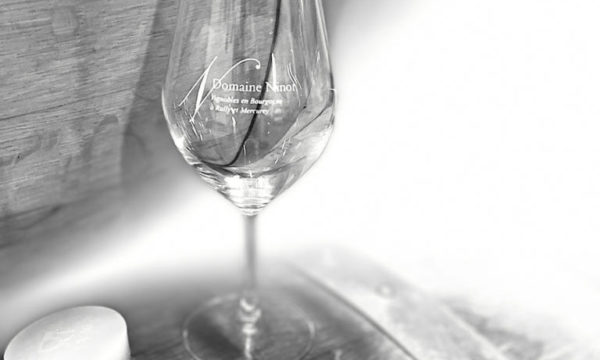 New screen-printed glasses at the estate
The wine glass is essential to have a better restitution of the aromas. We consider it as a logical continuity of our work, whether in the vineyard or in the cellar.
This model Fruity from the range Arom'Up underlines the fruitiness of the wines. The Fruity shape allows you to fill the glass until its half, thus making the aromatic chamber reveal the volatile flavours of the grape variety. It is perfect to reveal the freshness as well as the vividness of the wines. To discover, to buy or to gift absolutely ! Available on our shop online
Chef & Sommelier is a French brand born from the glass maker group Arc International, founded in 1825. Well-known for its savoir-faire in the œnological field, the brand works with specialists in order to develop refined glasses collections and accessories dedicated to the wine tasting and the wine service.